"Prof Jay OBE is a former social worker who worked her way up to Scotland's chief social work adviser before she held the inquiry in child abuse in
Rotherham
. Her probe found that at least 1,400 children were subjected to sexual exploitation in the South Yorkshire town between 1997 and 2013..."
"
Jay,
who was already among the inquiry's panel of advisers, said after being appointed: `I am committed to ensuring this Inquiry does everything it has set out to do and does so with pace, with confidence and with clarity`..."
"Theresa May set up the probe when she was home secretary and the inquiry has a remit to investigate whether government institutions have `failed in their duty of care to protect children from sexual abuse and exploitation`."
http://www.ibtimes.co.uk/alexis-jay-who-helped-expose-rotherham-child-sex-scandal-lead-abuse-inquiry-1575611#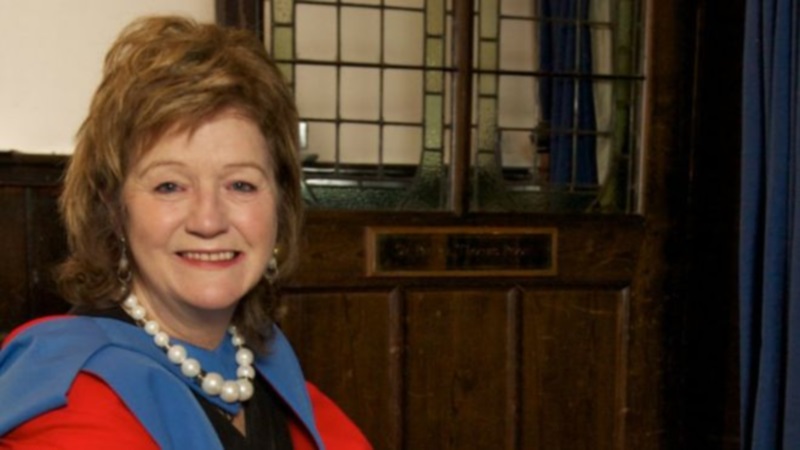 There was a mixed reception of the news about Jay`s appointment from survivors` groups. For example, Audi Lavery, speaking on behalf of White Flowers Alba said, "Survivors did not want a social worker running the inquiry as members of the profession were among those who had failed to protect them."
Brian Gerrish covered this topic on Friday`s UK Column. "Well I went to have a look at her report: Independent Inquiry into Child Sexual Exploitation in Rotherham (1997 - 2013). I encourage people to get hold of this document because it is remarkable how bland it is. It does not name individuals. It does not call for prosecutions. It does not take individual failings in public office - malfeasance in public office, whatever it is. It is a wonderfully crafted document which gives some lessons learnt but there`s no substance to it. Don`t take my word for it. Have a look. And I also noted and I think this is very significant; it did not draw any conclusions. Normally in formal reports you have the body of the document and then you draw conclusions from all of the work that`s gone into that main body and from the conclusions you make recommendations. Not so in this report. You simply have the text of the report and then suddenly it jumps into these amazing bland recommendations."